Abre Ojos – Gates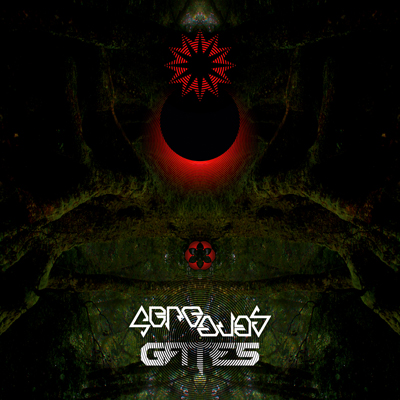 The Abre Ojos project creates audio-visual immersive experiences for meditation and exploration of the human spirit. Gates is the next evolution in this ongoing expedition. Gates constantly assuages and challenges the viewer, leading them on a path of self-exploration filled with serene reflection, effervescent anticipation, and frenetic contemplation. Gates combines mesmerizing visuals and audio for this difficult journey, engaging the ears with a fusion of dark ambient/drone and traditional ritual drumming while soothing and challenging the eyes and mind with continual merging of mandalas with primal imagery and contemplative silence. A unification of sight and sound that opens a doorway to thought and self-reflection through experiencing this unique and masterful artistic work.
Secrets of Giza is proud to present to you Gates by Abre Ojos. This release includes a full-length DVD of this extraordinary audio-visual experience as well as the companion Gates album audio CD. This album allows you to take the Gates experience with you anywhere. The aural journey of Gates will bring back visions from your memory and transfigure sound into mental imagery that again re-conjures all of those signposts along the path of questioning leading to perhaps the void, or perhaps to revelation itself.
Gates is both art and mantra, challenging and soothing, reflective and punctuated, feeding and consuming. To appreciate it one must embrace it and open oneself to its experience again and again and again.