Abre Ojos & Illuminoscillate – A Place of Quiet/Circle of Spit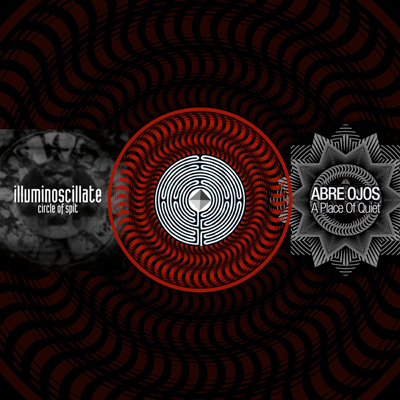 Illuminoscillate and Abre Ojos produce awesome music. Secrets of Giza has been honored to work with both of these artists and look forward to growing with them in the months ahead. It is now our great pleasure to release something brand new. Time to flick that dust bunny off your stylus. It's vinyl, bitches…the good shit.
This split 7 inch 45 RPM release includes two exclusive tracks from these formidable Melbourne ambient artists presented in the analog warmth and depth that only records possess. Each purchase from our store contains a free download code for digital versions of the vinyl masters and extended mixes not available anywhere else.
But, let's face it: you need to put it on your platter because nothing is ever as hypnotizing as watching that label spin.
Get your turntables ready, pop it on, crank it up, and listen the way it was intended by the artists. Mastered exclusively for vinyl by experts, the sonic depth will blow your mind.
Limited Edition of 100 copies